This is a shot as you enter the lot at the end of Washington. This lot is right next to the Venice Pier and marks the Southern end of the bike path. (The bike path extends further south but only after a jog East on Washington Blvd.)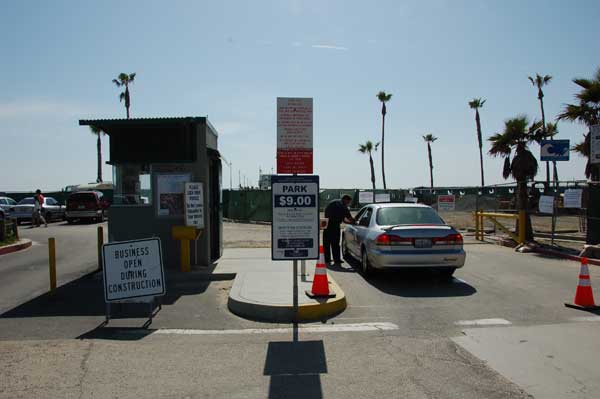 No in and out privileges
No refunds
When lot is staffed, maximum daily rates apply ($9.00)
Bruffy's Tow 310-395 0084
No overnight parking 1am – 6 am
Parking ticket must be displayed on dashboard.
Autos only
No trailers
Alcoholic beverages are prohibited
Animals must be on a leash
No camping or sleeping in vehicle at any time
No perimeter back in parking
These shots were taken on Easter weekend, 2012. It was the first crazy
beach day of the year. There were long lines to get into all the city and
county parking lots.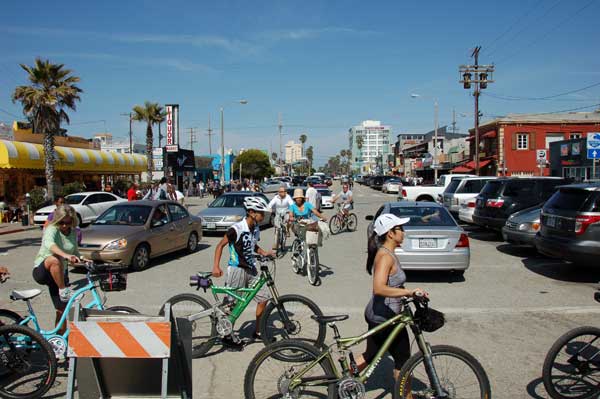 There's also 2 hour park and pay, street parking right on Washington W. of Pacific
8am – 6pm.
Bikes!
First up, Venice Bike and Skate. They're located at 21 Washington Boulevard (310) 301-4011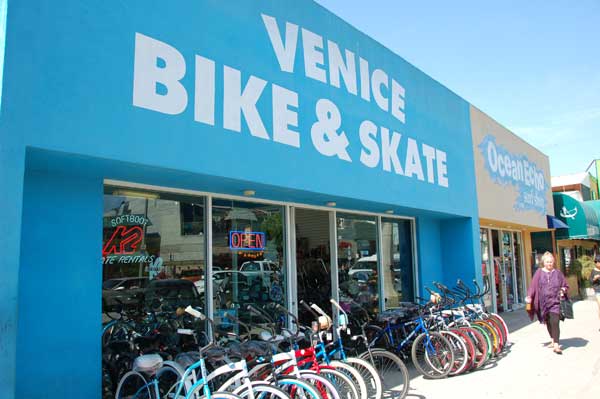 These are some of the lower rates in the area (April, 2012). They also take credit cards.
And Perry's which is located right on the sand adjacent to the parking lot.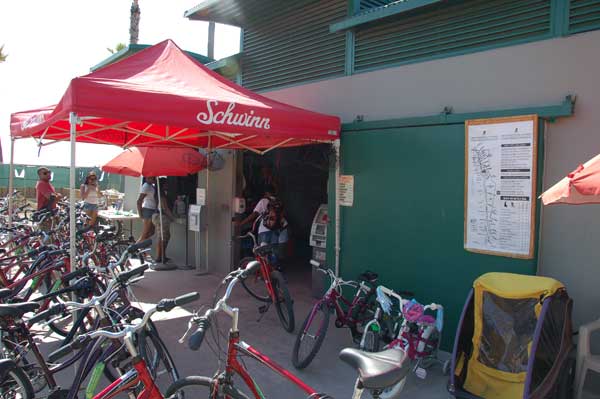 Note you need a Driver's License or Passport, a Credit or ATM card, but they only take payment in cash.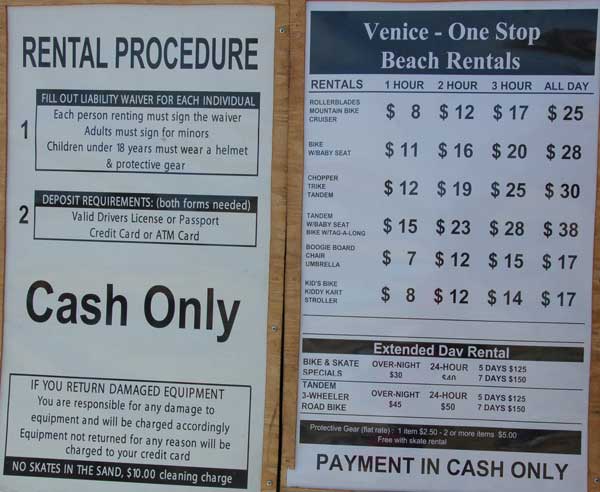 Open until 6:30 weekdays and 7 Saturday and Sunday (summer hours).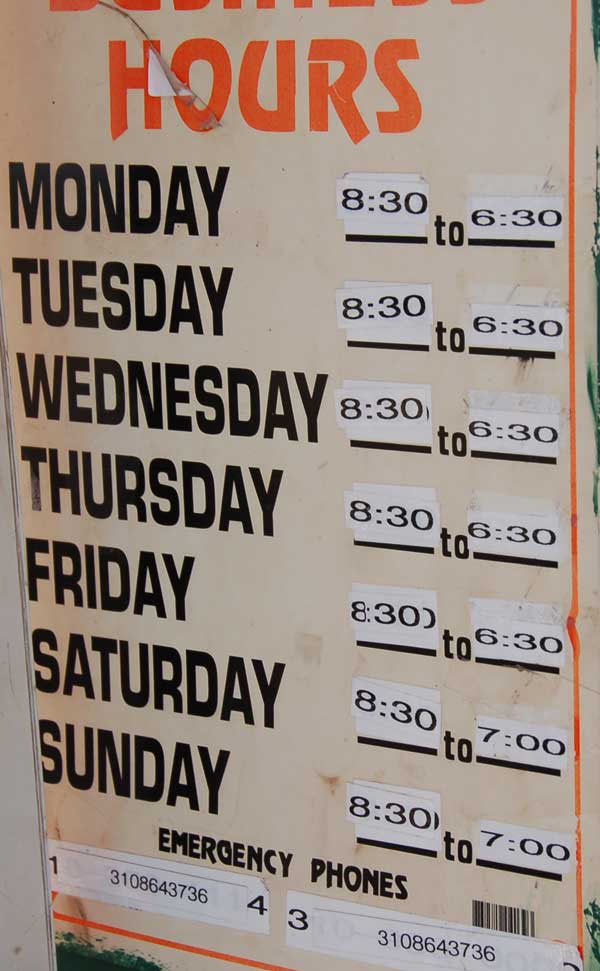 Food and Drink
The Washington & Pacific strip has some of the best food and bars in the area.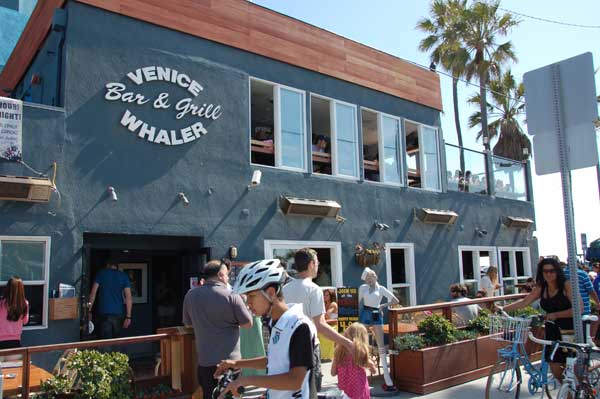 Venice Whaler is a party bar and features live music.
10 Washington Boulevard Marina Del Rey, CA 90292 (310) 821-8737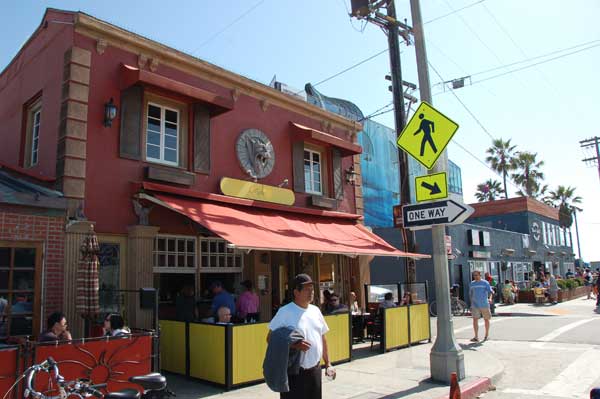 Casa Ado 12 Washington Blvd. Marina del Rey, CA 90202 tel 310 577 2589

Mercedes Grille 18 Washington Blvd, Marina Del Rey, CA 90292 310.827.6209

Cabo Contina 30 Washington Boulevard Marina Del Rey, CA (310) 306-2500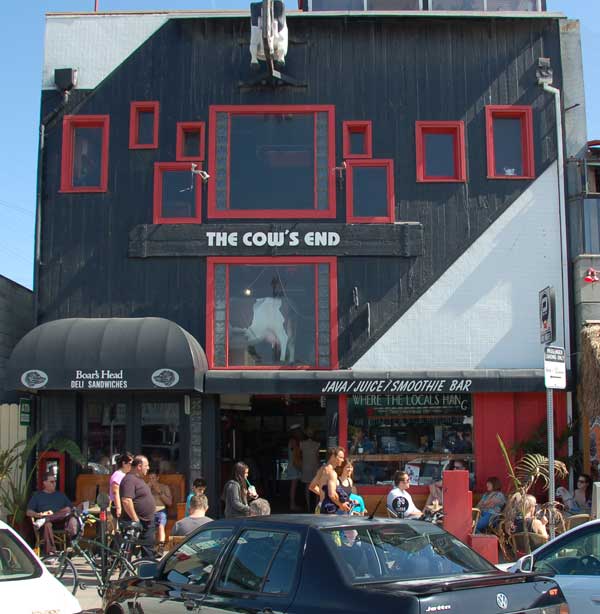 The Cow's End for all your coffee needs. Great vibe. Free WiFi.

C&O Trattoria 31 Washington Boulevard Marina Del Rey, CA 90292 (310) 823-9491 Great Italian. Fun family vibe.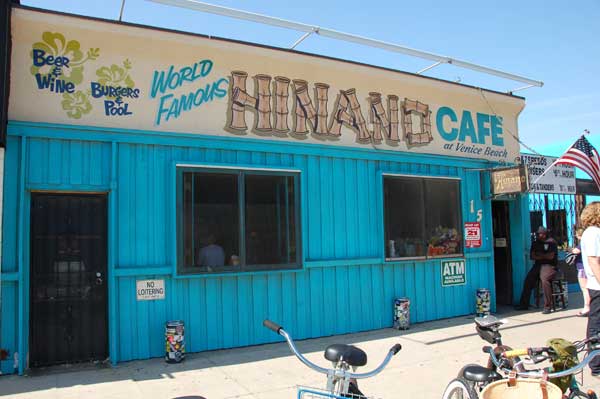 Hinano Cafe 15 Washington Boulevard Venice, CA 90292 (310) 822-3902 A little wilder. Beer, pool and burgers.
I missed a lot of great restaurants. Plenty of food, drink of all sorts day and night.