Looking West from the Venice Blvd parking lot. That's the Venice Breakwater in the distance, where the locals surf. Lifeguard tower 19.

Looking North. In the distance you can see the handball courts.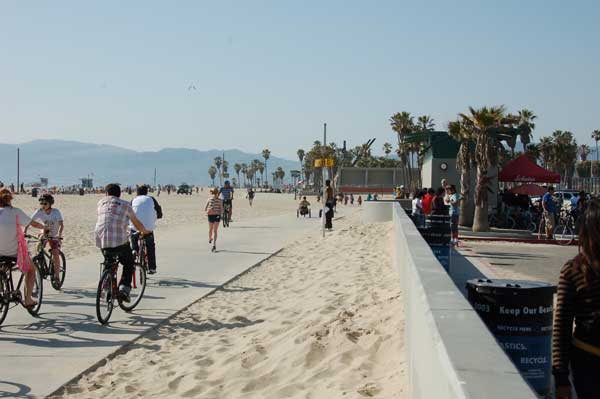 Adjacent to the handball courts are the workout bars. With the paddle tennis courts in the background.

Muscle Beach (closed on this Easter Sunday but usually full of iron pumpers).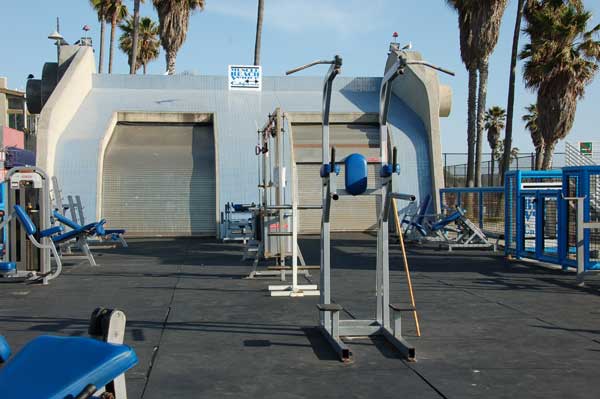 Basketball courts,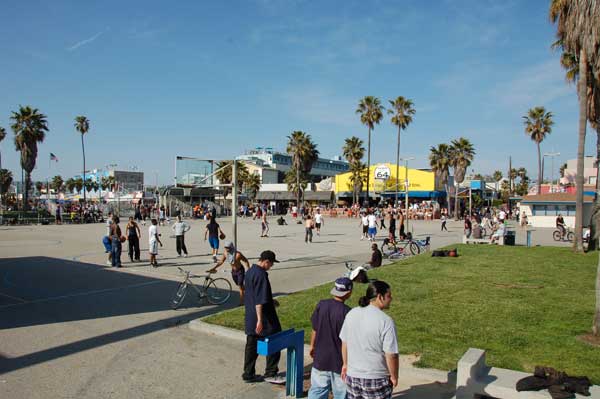 Kid's playground. You can see the back of the police substation in the background.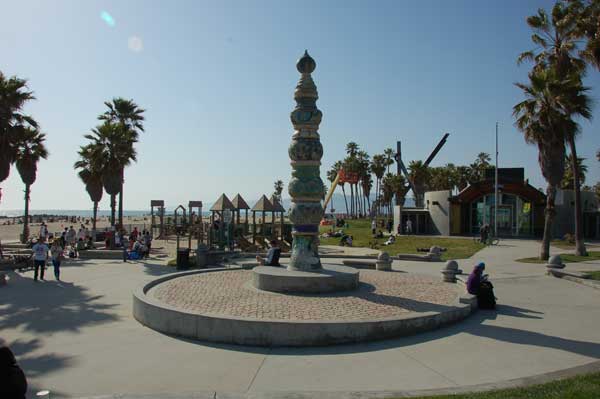 Venice Beach is a park. Here are the rules.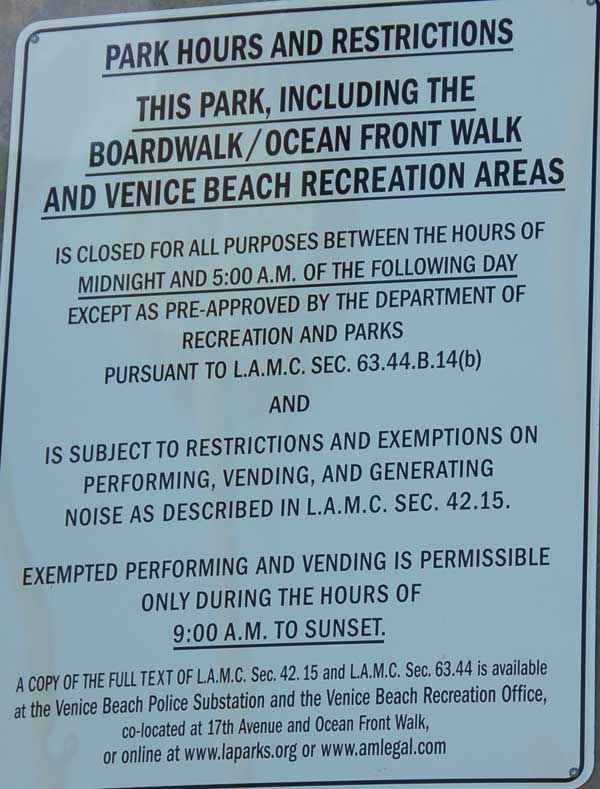 The park has its own LAPD substation.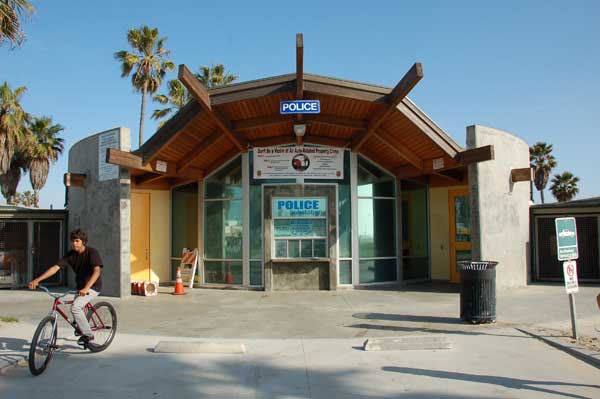 Mark di Suvero's 60-foot-tall sculpture Declaration, 1999 – 2001, next to the Venice Art Walls (graffiti by appointment).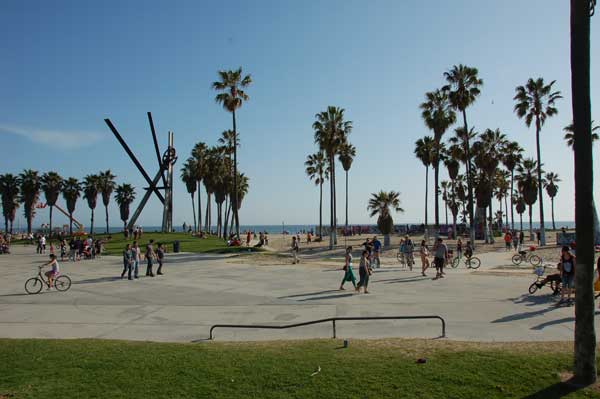 And finally, the Venice Skate Park. You're seeing the backs of people watching the skateboarders do their thing. On this side of the bike path is a place to dance! Sometimes it's the hoola hoopers and sometimes it's the roller bladers.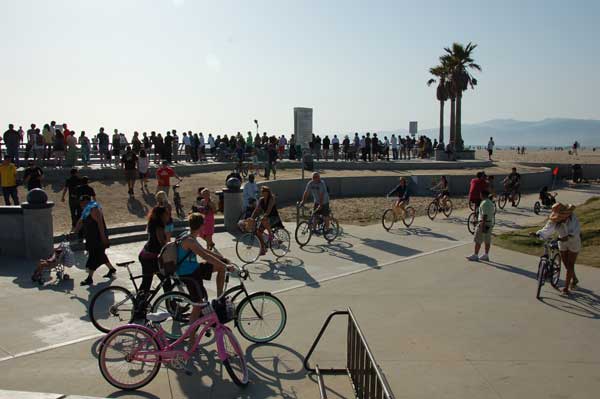 This is actually the trickiest part of the bike path to navigate. People are crossing over to the skate park and they're not realizing they're crossing a bike path. Horn recommended.


All of this has happened in the space between the parking lot at Venice Blvd. North and where Windward meets the beach.