Nearing the North end of the Venice Boardwalk now. Another city parking lot. Careful crossing the boardwalk! When there's no attendant the price is $5 at the machine.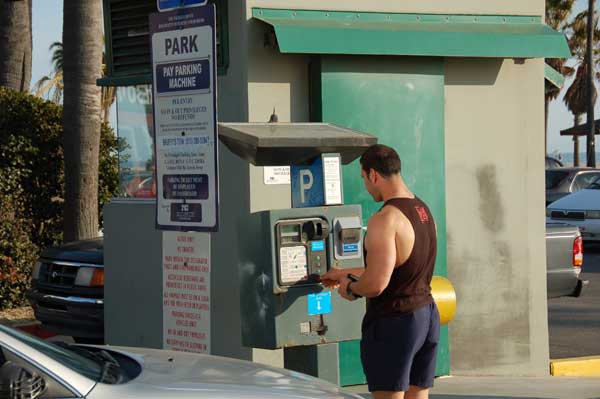 What do you know, another Perry's bike rentals. Right in the parking lot.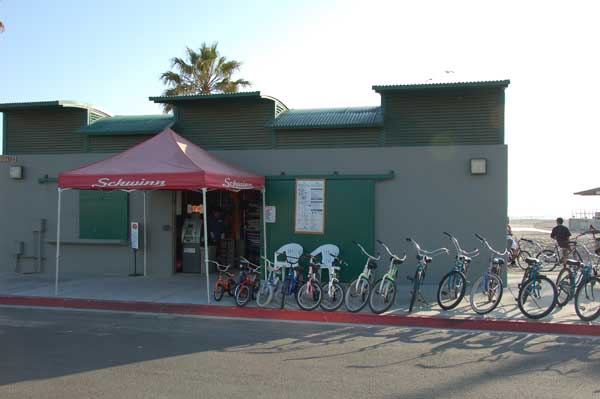 If you walk a little south you can find Boardwalk Bike Rentals.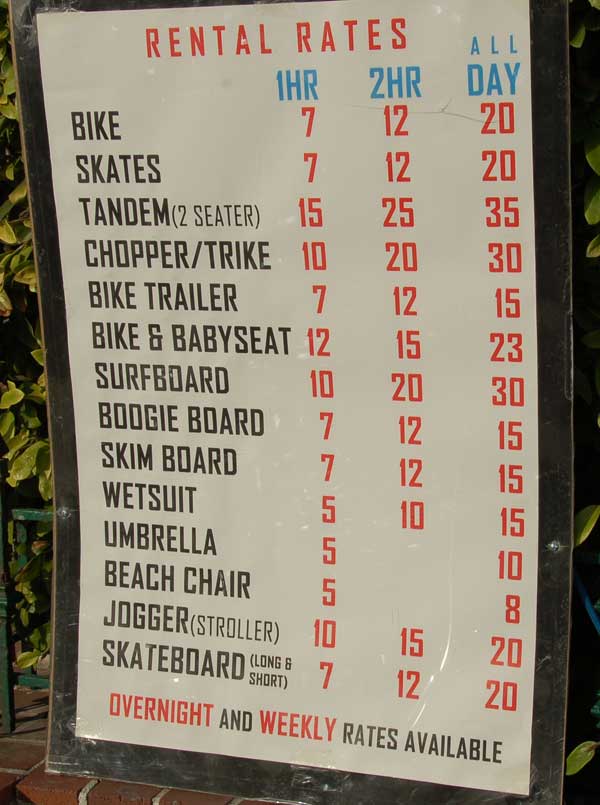 Or a little North and you can find Boardwalk Skate at Ozone.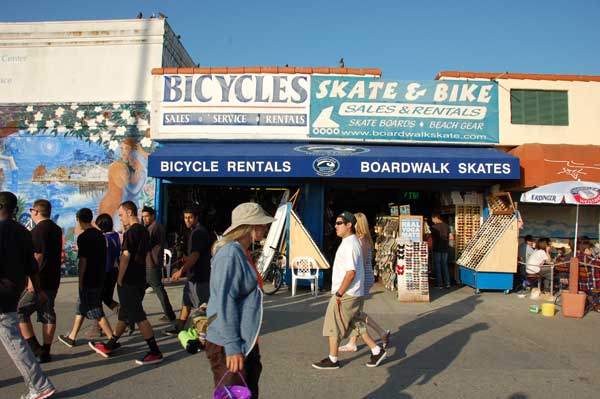 If perchance you've developed a thirst, you're in the right place. Within stumbling distance of each other are The Venice Bistro (with live music on the weekends)…
323 Ocean Front Walk, Venice CA90291

The On The Waterfront Cafe 205 Ocean Front Walk (310) 392-0322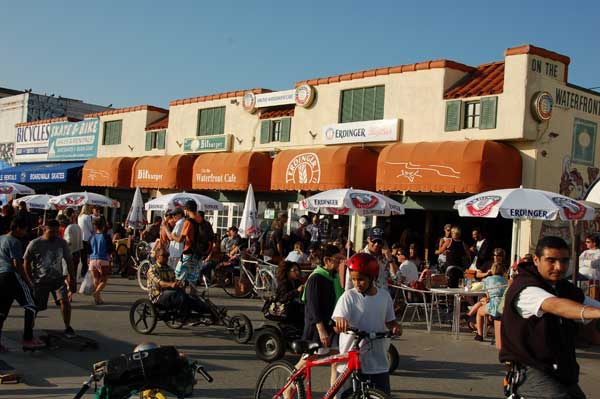 Get a groove on.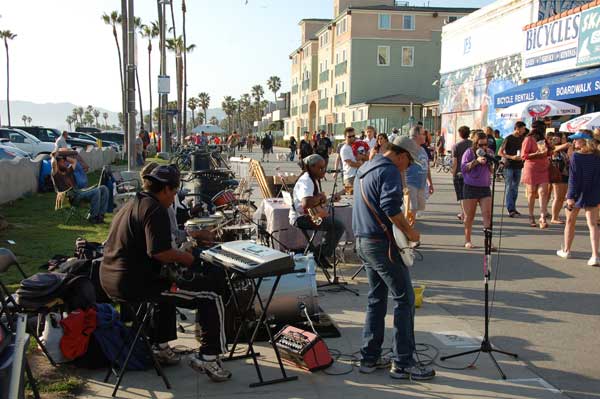 and The Venice Ale House 2 Rose Avenue (at Ocean Front Walk) (310) 314-8253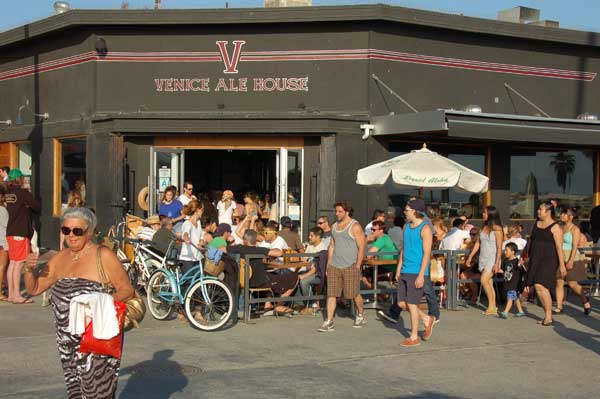 Got to give a shout out to my favorite eatery on the Boardwalk. A few blocks north of Rose at Paloma, Figtree's Cafe. Nice food, great service and only a little pricey. You can't beat the view. 429 Ocean Front Walk (310) 392-4937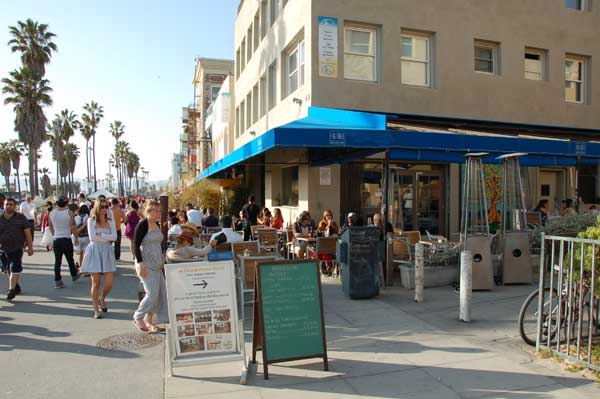 Heading North we're about to enter Santa Monica, but that's where we can really get our ride on. Next stop is Ocean Park and yes, another Perrys.